Large lathe processing features
As we all know, large-scale lathe processing plays a major role in industrial development, which promotes the development of science and technology, and is valued by industrial production. What are the characteristics of fine lathe processing? Let's take a look at the introduction below.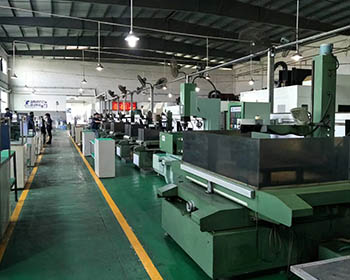 Large lathe processing features
1. Large-scale CNC lathe processing is easy to ensure the accuracy of each processing surface of the workpiece; when machining, the workpiece rotates around a fixed axis, and each surface has the same rotation axis, so it is easy to ensure the coaxiality between the processing surfaces.
2, the cutting process is relatively stable; in addition to the discontinuous surface, in general, the lathe processing process is continuous, unlike milling and planing, in the process of a pass, the cutter has multiple cuts and cuts, resulting in Impact.
3. It is suitable for the finishing of non-ferrous metal parts; some large-scale CNC lathes process certain non-ferrous metal parts, because the hardness of the material itself is low, the plasticity is good, and it is difficult to obtain a smooth surface by other processing methods.
4, large CNC lathe processing tools are simple; turning tools are the simplest one of the tools, manufacturing, sharpening and installation are very convenient, which is convenient for specific processing requirements.