French customer leader came to our company for guidance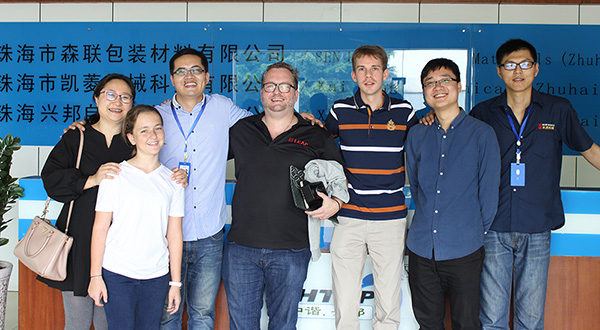 On March 10, 2017, distinguished German customers came to our company to guide their work. It elaborated the cooperation projects with our company and promoted the further development of the project, and discussed the major issues that may arise in the cooperation as well as solutions and solutions.
The customer's guidance has inspired our company's staff. Through listening, speaking, cooperation, group discussion projects, and mutual exchanges, we have further enhanced the confidence and determination of participation and cooperation.
The staff members stated that the customer's guidance throughout the project is consistent with the belief of firm cooperation, distinctive professional character, and profound cooperation, which is the cornerstone for further cooperation and long-term cooperation. It not only reflects the intention of project cooperation, but also proposes new The request made everyone deeply feel the importance of the further development of the project, encouraged the creative design of the staff, and encouraged everyone to unite in the project